Award-winning author tackles theme of slavery
January 18, 2012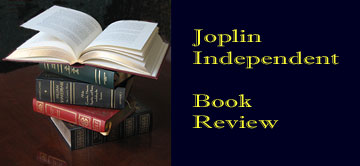 Moinette will make you think twice before uttering a racial slur or thinking that African Americans are lucky because they got free passage here. She is the principal character in Susan Straight's riveting historical novel, A Million Nightingales, about slavery in Louisiana in the early 1800s. "I have a million nightingales on the branches of my heart singing freedom," Straight writes as her introduction, quoting a folk song adaptation of the poem Defiance," by Mahmud Darwish and acknowledging the book's main theme.
The reader is introduced to Moinette while she is under the watchful care of her mother, Marie Thérèse to whom she refers as Mamère, a slave in the household of a typical sugar cane plantation owner. The setting is near a Louisiana bayou where it was deemed easier to die than to escape.
As Moinette grows older the reader learns that her mother is less able to shield her from the rigors and inhumanity of slave life. Moinette's obligation to assist in the day-to-day running of the Bourdelon household and the personal life of the master's daughter, Céphaline, do save her from the rigors and bodily harm caused by harvesting their cane. It also does allow her exposure to the educational curiosity of the daughter, a learning she keeps secret but one that assists her later in life. However, her role eventually puts her in harm's way.
Moinette learns she is property. But without compunction on the part of Céphaline's father, she is separated from her mother and friends when she is sold to a distant plantation owner after Céphaline's death.
At one point on the way to her new location--Rosière--Moinette is led by a rope around her neck. Never accepting that she belonged to anyone other than her mother, Moinette at first reminisces about her journey further away from her, "I couldn't run. Every tree was bare, every bayou low and dank..." Her eventual attempt to escape from her present owners on the water (this is an important symbol) gets her captured by a contemptuous white man and his Indian accomplices. Fortunately, before she is harmed here the Indians surreptitiously decide to take her back for a reward expected in gold.
Moinette's return to her master earns her a Fleur-de-lis branded on her shoulder. And Moinette's overseer, who is punished when her meat allotment is withheld, threatens to kill her if she runs again.
With hints about her beauty it is inevitable that men will have their way with her. The helpless reader can just wonder when and how often. (The author alludes on more than one occasion to the slave girl with two legs and her skirt raised above her head.) The reader is exposed to scenes of masturbation involving her and then the inevitable rape that produces a son, of whom at first she isn't sure who the father really is. But that doesn't matter; neither will claim him.
The author does not let the reader off the hook regarding the degradation of women, let alone humans in general. In spite of describing how Moinette's fortune changes when she is sold to a secretly gay barrister from the city, she fails to protect herself against a sexual attack by a syphilis-ridden white trapper who snares her in her yard away from the protection of anyone or anything like a gun. Her subsequent illness wreaks havoc on her laboriously gained financial independence that had allowed her to buy her son, Jean-Paul. Tied in with her misfortune he eventually has his own oppressed destiny.
There are many themes in the book as well as characters that interact with Moinette, including the two slave girls Moinette buys that become her daughters. Of particular interest is the author's use of Creole French, a mixture of the language of native Indian tribes, African slaves, as well as that of over a half dozen nationalities that came to Louisiana as early as the 1700s. A note about the language and a glossary of words appearing in the book may be found near the final pages.
"Faro, ni, dya" are words explained chapter by chapter, passed along to Moinette by her mother, that refer to the passing of the spirit to another family member. For enduring all of the pain that life bestows upon her, Moinette dies with progeny and the hope for their better future.
Review is of the hardcover version published by Pantheon Books/Random House in 2006. A softcover version appears below.
---

Title - A Million Nightingales
Author: Susan Straight
Publisher: Anchor (May 8, 2007), 369 pp.
$11.86 (paperback) at amazon.com
ISBN-10: 140009559X /ISBN-13: 978-1400095599
---