Services offered: A-1 construction and repairs
May 27, 2012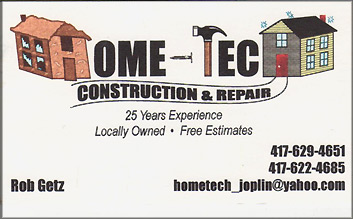 Rob Getz is a sweetheart. I mean it. You won't meet a nicer guy. He also is an expert in whatever he does, a real jack-of-all-trades. Just have a conversation with him and he will impress you with all that he knows about construction. He also will give you a fair price. People who know me also know that I'm the last person to recommend anyone. With this man I wouldn't hesitate.
Please tell him Mari said to contact him. I'm sure I'll need his services again. I want to insure priority scheduling. :-)
See more about him here.