Hope for a passing highway angel
January 16, 2013
In view of the horrific accident that recently occurred on Interstate 44, it is always good to hear that people were saved from potentially life-threatening injury thanks to a Good Samaritan.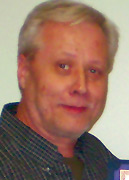 RONNIE MILNER
An elderly couple and anyone else who may have not been able to stop from hitting their vehicle were saved due to the efforts of Ronnie Milner of Valparaiso, Indiana, pictured, a professional truck driver for ABF Freight System, Inc. of Fort Smith, Arkansas.
On an afternoon in September Milner was driving southbound along I-57 near Gilman, Illinois when he came upon the couple's white Buick turned sideways across both lanes. After stopping and investigating, he found that the husband had run into the cables in the median, causing the car to be pushed back into the middle of the highway. The car was severely damaged and blocking traffic.
After determining that the motorists were just shook up but not injured, Milner helped them out of the car, escorted them to the shoulder and called 911. He also used his truck to protect the vehicle and others who were squeezing past the wreck. He stayed at the scene until authorities arrived and took command of the situation.
For helping the couple, Milner has received a Highway Angel lapel pin, certificate, and patch. ABF Freight System also received a certificate acknowledging that one of its drivers is a Highway Angel.
Milner, who has been a truck driver since 1989, says he has "seen some good, and seen some bad" during his years on the road. "I did no more than anyone else would do," he said modestly. "I don't know how you could just drive by."
The Highway Angel program is sponsored for TCA by Internet Truckstop. Since the program's inception in August 1997, hundreds of drivers have been recognized as Highway Angels for the unusual kindness, courtesy, and courage they have shown others while on the job. TCA has received letters and e-mails from people across North America nominating truck drivers for the program.
To learn more about the program or to nominate a driver, go here. For additional information, contact TCA at (703) 838-1950.