Joplin Police Blotter: Felony stealing reported
June 04, 2013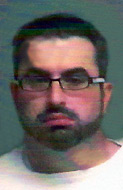 Joplin Police arrested the ex-treasurer of Heartland Crime Stoppers for felony stealing on Monday. Matthew L. Paige, age 34, pictured, was charged with felony stealing for the theft of $3200.00 from Crime Stoppers funds.
Paige was the treasurer from July of 2012 through mid-April of 2013. The executive board became aware of inconsistencies on the account and conducted an audit. As a result, the theft was reported to the police department.
The Jasper County Prosecutor's office filed a charge of felony stealing, with a bond of $5,000.