Suspects are apprehended after 2 a.m. robbery
October 29, 2013
Two Joplin men were arrested yesterday (Oct. 28, 2013) for the first degree burglary that occurred earlier in the day. Just after 2 a.m. Joplin Police responded to a call from a 63-year-old resident on N. Peale Avenue who reported that two suspects had robbed her at knife point, loading up the victim's vehicle with cash, electronics and prescription medicine.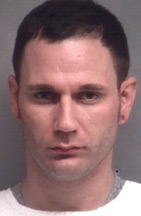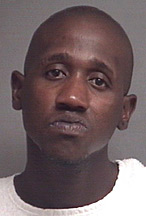 At left, Blake Fitzgerald
At right, Branden Willis

Further investigation by the JPD after locating the vehicle on Range Line Road led the officers to 2802 N. Santa Fe where the two male subjects were contacted. Blake Fitzgerald, 27, of the address was arrested for first degree burglary, vehicle tampering and theft. Branden Willis, 26, of 910 S. Jackson was arrested for first degree burglary and theft.
Paperwork has been submitted to the Jasper County prosecutor's office for consideration of formal charges.