Assault suspect is still at large
October 30, 2013
Update: On December 7, 2013 just before 2 p.m., the Joplin Police Department received an anonymous tip that Mark A. Thomas who is wanted for a First Degree Assault that occurred on October 30, 2013, at 3216 S. Grand, was at 730 S. Picher. Officers arrived in the area and they were able to take Mr. Thomas into custody without incident. Mr. Thomas was arrested on four Felony Warrants from Jasper and Newton County with a total bond of $202,500. Mr. Thomas is currently in custody in the Jasper County Jail.
A second person has been charged in the assault. The Newton County Prosecutorís Office filed First Degree Assault charges against Samuel J. Hughes a 24-year-old male with an address of 3216 S. Grand, Apt. 6. Mr. Hughes was arrested on November 1, 2013 and was later transported to the Newton County Jail.
The victim is currently not in the hospital, but is continuing with her recovery from the assault.
Joplin Police received a call of a disturbance at 3216 Grand at 1:35 a.m. Upon arrival officers encountered Amy Denney, 29, with serious head injuries. The victim was transported to Freeman Hospital and remains in critical condition.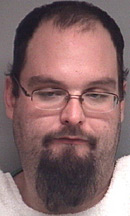 Paperwork was submitted to the Newton County Prosecutorís Office this morning on Mark A. Thomas, pictured, a 28-year-old male with an address in Diamond, for 1st Degree Assault charges and Armed Criminal Action. The Newton County Prosecutorís Office has issued a warrant for his arrest with a $100,000 bond. The suspect in this case is not in custody and JPD currently is attempting to locate him.
Anyone with any information on the whereabouts of Mark Thomas should contact the Joplin Police Department at (417) 623-3131, or submit a tip (it may be anonymous and possibly earn a reward) to the Heartland Crime Stoppers by calling (417) 782-TIPZ or go here.