Tulsa man suspected of robbery
May 31, 2014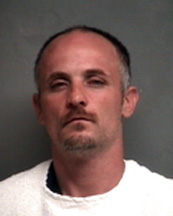 Jeffrey A. Smith, 30, of Tulsa, Oklahoma, pictured, was arrested on May 29, 2014, while staying at the Motel 6 in Joplin. Smith is being held in the Joplin Municipal Jail on probable cause charges of robbery in the 1st degree as well as armed criminal action.
The robbery victim reported that Smith had approached him with a knife and forced him to go to the ATM on the east side of Arvest Bank. However, allegedly the suspect fled after the victim was unable to withdraw money.
Charges have been forwarded to the Jasper County Prosecutor for review.