Crime Stoppers alert:::Mitchell/Carter are wanted
January 10, 2011
Heartland Crime Stoppers is asking for help in locating Sammy Lee Mitchell and Victor Carter. Mitchell is wanted for 2nd degree burglary and Carter for 2nd degree robbery.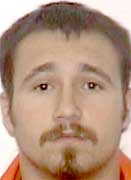 Mitchell, pictured at left, is a 23-year-old white male, 5 feet 3 inches tall weighing 140 pounds with brown hair and brown eyes.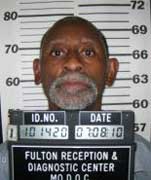 Carter, pictured at left, is a 51-year-old black male, 5 feet 11 inches tall weighing 160 pounds with gray hair and brown eyes.

Do not try to apprehend Mitchell or Carter. If you know their whereabouts, call Crime Stoppers at (417)782-TIPZ (8479) or go on-line here. Tipsters do not have to give their names and could earn a reward for apprehension of the suspects.