Crime Stoppers:::Malcom and Mitchell are wanted
March 07, 2011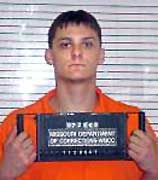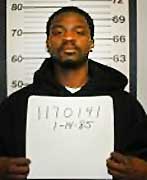 Heartland Crime Stoppers is asking for help in locating Zachariah Allen Malcom, pictured at left, and Brian Montreal Mitchell, pictured at right. Malcom is wanted for theft, possession of controlled substance, forgery, and 2nd degree burglary and Mitchell for deviate sexual assault.
Malcom is a 24 year-old white male, 5 feet 10 inches tall weighing 175 pounds with brown hair and hazel eyes and Mitchell is a 26 year-old black male, 5 feet 11 inches tall weighing 145 pounds with black hair and brown eyes.
Do NOT try to apprehend Malcom or Mitchell. If you know their whereabouts, call CRIME STOPPERS at (417)782-TIPZ (8479) or go on-line here. Tipsters do not have to give their names and could earn a reward.
Crime Stoppers takes information about drugs dealers, wanted felons, and all other felony crimes. We pay rewards of up to $1,000.00 in cash for the information that leads to the arrest and the filing of charges against people involved in felony crimes.