Crime Stoppers:::Fields/Herron wanted
October 15, 2011
Crime Stoppers is asking for help in locating Cullus Dwayne Fields and Keith A. Herron. Fields is wanted for 2nd degree burglary and stealing a motor vehicle and Herron for two counts of DWI/Alcohol and for operating a motor vehicle while his driverís license was revoked.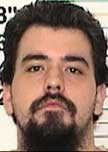 Fields is a 23 year-old white male, 5' 10" tall weighing 215 pounds with black hair and brown eyes.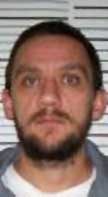 Herron is a 40 year-old white male, 5' 9" weighing 170 pounds with brown hair and blue eyes.

Do NOT try to apprehend Fields or Herron. If you know their whereabouts, call Crime Stoppers at (417)782-TIPZ (8479) or go on-line at www.heartlandtipz.com. Tipsters do not have to give their names and could earn a reward.