Baker, Crow and Harper are wanted
June 12, 2012
CRIME STOPPERS is asking for help in locating Raymond E. Barker, Bryan Lee Crow and Richard R. Harper. All three are absconders wanted by the District #9 Probation and Parole Office for Jasper, Barton and Dade Counties.

Barker is a 50 year-old black male, 6 feet 5 inches tall weighing 195 pounds with black hair and brown eyes.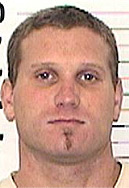 Crow is a 35 year-old white male, 6 feet tall weighing 220 pounds with strawberry blonde hair and blue eyes.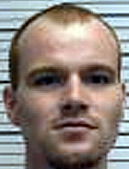 Harper is a 23 year-old white male, 5 feet 9 inches tall weighing 160 pounds with red hair and hazel eyes.

Do NOT try to apprehend these wanted persons. If you know their whereabouts, call CRIME STOPPERS at (417)782-TIPZ (8479) or go on-line at www.heartlandtipz.com. Tipsters do not have to give their names and could earn a reward.