Fiction writer offers intriguing historical trip
March 23, 2011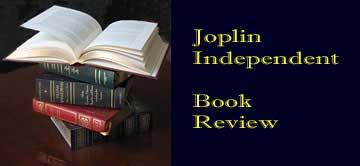 by Susan Branch
Valladine! As 10-year-old Henry, his parents, his uncle and his pregnant aunt flee across the Pyrennees to escape from the Nazis, his aunt's labor pains start. He and the others reluctantly continue on to Spain, while the guides take his aunt to the remote place called Valladine. It isn't until several weeks later that his aunt and newly born little Nina re-join them.
Now, in the 1970s, Henry's parents and uncle are dead. Henry is a professor of medieval French history and Nina is a pioneering specialist in feminist historical theory.
Nina has always been fascinated by story of her birth, although she has never found the name Valladine on a map, not even a small-scale walker's guide. But the reader of Dina's Lost Tribe by Brigitte Goldstein is told that Nina who presumably had been studying in France has disappeared and no one seems to know where she went.
At the time when Nina's mother is frantic with anxiety, Henry receives a letter from Nina, asking him to come to France and bring money with him. Could this be a scam? Henry's attachment to Nina apparently throws caution to the wind.
As Henry waits in a French hotel room, he receives a document--the first part of a manuscript written in Occitan, the ancient language of southwestern France. He reads it, awed by the first-person description of the expulsion of the Jews from France in 1306 (an historic event). The manuscript's author purports to be a young girl, Miryam de Sola, daughter of a wealthy Jewish merchant of Toulouse.
Henry later receives a further installment that tells how, obeying the King's orders to leave France in three days, the de Sola Family encounters a seemingly kindly priest in a little mountain village. Miryam, whom the document reveals renames herself Dina after the Biblical Dinah, is permanently separated from her father and brothers in disgrace and expelled from the Jewish community.
Can this be an authentic document? And what are the symbolic parallels between Dina from ancient Biblical times and the author's heroine named Nina?
A meeting eventually takes place between Nina and Henry. He is shocked when he sees her--she is dressed in simple, almost peasant-like clothes, and seems worn and older than she should be. She also seems to be afraid of a mysterious man, dressed like a shepherd, always accompanied by two white Pyrennean sheep dogs.
Nina begs Henry and her friend Etoile (romantic interest for Henry introduced by Goldstein) to help her translate Dina's story. Working alone in remote Valladine where she found the manuscript, apparently Nina could make only slow progress.
So Nina's tale continues, interspersed with the story of Henry's youth in Nazi Germany, his family's experiences escaping across Europe and their lives in the United States. Only gradually does Henry and the book's reader learn of Nina's attempts to find Valladine, and what happened when she found it.
Nina says she must go back to Valladine, to her children (where did they come from?), leaving Henry and Etoile to finish the translation. When they are done, she begs them to bring the original document back to its home, where it is considered a sacred relic. The inhabitants of Valladine do not know she took it, and unless it is returned, she will be blamed, perhaps punished. But when Henry and Etoile do return the manuscript, unbeknown to them, they also bring the seeds of destruction to the secret community. Goldstein's surprise twists bring her characters to a different place, a different time.
The one common theme that runs through all the stories--Dina's, Henry's, Nina's, even Etoile's--is the uncertainty and danger of their Jewish heritage. From Dina's simple, almost Biblical faith to the more sophisticated doubts of Henry, Nina and Etoile, the threat of persecution haunts them all (Etoile's family are refugees from the Jewish community of North Africa).
The tangled love and, almost, dependency between Henry and Nina makes life apart difficult for them, but possibly more difficult when they are in constant contact, living in the same area. Yet Henry, who has given up his career to help Nina, is in the end strangely contented with the turns his life has taken. And Nina herself has gradually learned to turn her pain into creativity and joy.
In her book Goldstein touches on the universality of human cruelty and perfidy, intolerance and fanaticism throughout history, the will of the individual to resist tyranny and treachery and the abiding human longing for a perfect utopian world.
---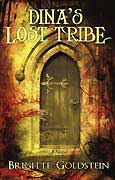 Title - Dina's Lost Tribe
Author-Brigitte Goldstein
Publisher - iUniverse (1st ed., Sept. 24, 2010)
401 pp.
$17.45 (softcover) at amazon.com
ISBN-10: 1450251072
ISBN-13: 978-1450251075

---