Mike Pappas shares growing up in New York
December 11, 2011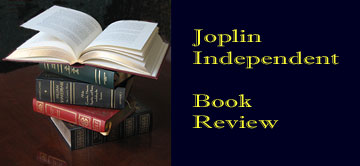 by Susan Branch
Those were the days...To the boomer generation, there are many things about Growing Up the Greek Way in the Big Apple (iUniverse, March 2011) that will bring back memories, fond and otherwise. Those of a later generation will have the amusement and wonder of watching someone grow up with no television, no computer, no iPod, no cell phone--no phone at all, in fact! He might as well have grown up in a cave.
But author Mike Pappas would differ from that opinion. He was born during World War II, his father a waiter and his mother a housewife, cook (the reader is privy to her talents), devoutly religious churchwoman, and a worrier of epic proportions. Though they originated in Greece, they raise their family in a walk-up apartment on Manhattan's east side, far from the rich people's territory near Fifth Avenue. When Mike's father dies at a young age, his widow is left with five children and very little in the way of resources. If this were fiction, I suppose, she would have started a business and grown to be a multimillionaire. In real life, she goes on welfare and somehow copes until her children are able to help with household expenses.
Mike is the youngest of three boys and two younger sisters. His brothers provide him with some guidance, teach him to drive and keep him out of too much trouble in the neighborhood where they live, although he doesn't describe himself as a saint as his exploits reveal. We learn that it is clearly his mother who is the dominant force in his life, whether in obeying her orders or trying to get out from under her protective thumb.
He tells many anecdotes of his public schools, his involvement in Greek Orthodox church and youth organizations, and daily life for the not very well off of New York, as World War II ends and the Cold War begins. He and his friends explore the city, and gradually look beyond its reaches, taking a trip to Mexico once (not a happy experience). Mike's strength is that he does learn from everything difficult that happens to him; he finds a way to work through his problems and come out better than before.
Of course, as inevitably happens, Mike also develops an interest in the opposite sex, dating girls in the Greek community and out of it to the chagrin of his mother. While stationed in Korea, he tells about a romantic break-up in which his ex-fiancee takes money from their joint bank account and how he finds a way to get even.
He ends his memoir after his marriage and the birth of his first son, when he decides to go into a different line of work. The book jacket indicates he spent 35 years in the food industry, but we are not told about that part of his life. As the title says, this book is about growing up, and we leave the eager, active boy as an adult with responsibilities and his future before him.
---

Title - Growing Up the Greek Way in the Big Apple
Author: Mike Pappas
Publisher: iUniverse (March 21, 2011) 176 pp.
$11.96 (paperback) at amazon.com
ISBN-10: 146200069X/ISBN-13: 978-1462000692
---
Editor's note: Since the reader often may have been tantalized by Mrs. Pappas cooking, we suggest this website for those interested in learning more about Greek food.