Human trafficking for the uninitiated
December 13, 2011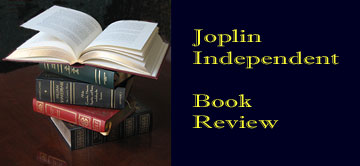 by Susan Branch
Some read to be entertained, some to be enlightened. There is food for thought for both groups in Pamala Kennedy Chestnut's fictionalized book, More Than Rice--"journey through the underworld of human trafficking," to quote her subtitle.
Gabriela Mendoza, a beautiful young girl, is kidnapped from a Manila street corner, leaving her large, poor family presumably in despair. Before they can even inform the police that she's missing, she's on a ship bound, she will later find, to Malaysia. In Kuala Lumpur, she is kept in a brothel with numerous "girls"--the word is accurate, since some are barely in their teens. There the reader is exposed to dramatic scenes of degradation and dehumanization by the brutal men who run the brothel and want only to keep the women drugged and compliant until their economic usefulness is over.
Gabriela is protected, in a sense, because she is destined for the sinister Mr. Saku, the Hong Kong based ruler of this underworld kingdom. He keeps a harem of seven beautiful women, whom he replaces at his whim. His guard, Leo, is assigned to keep Gabriela safe from the other men while she is forced to work as a cook, kitchen maid and cleaner for the captive girls, as part of the strange preparation on Leo's "list."
Out of her own despair, Gabriela determines to get to know the girls, although they are forbidden from talking or even using their own names. Dehumanized, they are identified in the brothel only by numbers.
Gabriela makes two particular friends: the Indian girl Kirima, who is obsessed with reclaiming her infant daughter and the abused Chinese girl Maylin. Even though Gabriela is helped by Darcy, an older Irishwoman who is in nominal charge of the girls, Leo explains to her that even if she could achieve her dream of freeing the girls, they would still have no way but prostitution to earn their living. Reluctantly, Gabriela sees his point.
So Gabriela, Darcy, Maylin and Kirima make it their business to teach the other girls what basic skills they know: respectively sewing, cooking, literacy and self-defense. In the midst of their teaching, Darcy escapes taking Kirima with her after Gabriela, in an act of self-sacrifice, turns down the opportunity.
Soon, however, the plot thickens with the introduction of new characters. Leo takes Gabriela to Hong Kong, for her second round of preparation before she is introduced to Saku. There she meets the composed, gracious Lynn, who in spite of her kindness serves Saku's brutal desires. And there Leo for the first time tells Gabriela his secret--or at least one of them...Drum roll, please. The author is bent on creating a happy ending, as if life could only be this simple.
While the writing is rather amateurish at times, and the plot, especially the ending, seems the stuff that fairy tales are made of, Gabriela's repeated reversals of fortune do not blunt the powerful message that Chestnut conveys. Possibly the fictional treatment makes the harsh lessons about human trafficking go down more smoothly. The author includes lists of facts, reading materials, and actions that we can all use to eliminate this brutal trade.
The Coalition Against Trafficking in Women-International describes itself as a non-governmental organization that promotes women's human rights by working internationally to combat sexual exploitation in all its forms. CATW in 1988 was the first international non-governmental organization to focus on human trafficking, especially sex trafficking of women and girls and soon after was recognized by the United Nations Economic and Social Council. Several other non-profits have the same goals. Links to these groups may be found here.
---
Title - More Than Rice--A Journey Through the Underworld of Human Trafficking
Author: Pamala Kennedy Chestnut
Publisher: M3 New Media (Sept. 15, 2010) 210 pp.
$10.99 (paperback) at amazon.com
ISBN-10: 0881442631/ISBN-13: 978-0881442632
---