Author immortalizes long-lost Olympian
January 21, 2012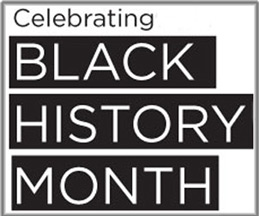 by Susan Branch
Quick! Name a famous African American athlete who competed in the Olympics. Jesse Owen may come to your mind first, but there are many other possibilities.
You probably will not think of John Baxter Taylor Jr., now almost forgotten. But many years before Owen blazed a trail as a runner, quarter-miler and record holder Taylor ran for the United States--the first African American athlete to wear the uniform of the United States team in the Olympics, the first African American athlete to win a gold medal.
Author Craig Williams has reminded us, just in time for Black History Month (also known as African American History Month), of this stellar athlete, by writing a novelized version of Taylor's life. Taking a risk by making most of The Olympian: An American Triumph a first-person retelling purportedly by Taylor himself, Williams triumphantly brings off a smooth, fast-moving description of Taylor's life.
Born to parents who were themselves born in slavery, Taylor's story is not one of unremitting poverty. His father, a devotee of Booker T. Washington, started his own catering business in Philadelphia, where his mother worked as a seamstress. They lived in what was considered middle-class comfort; Taylor's sister, brother and foster-brother all lived respectable and even prosperous lives.
Taylor, however, the family's wonder child, was gifted both academically and athletically. His running speed made him welcome--at least to a limited degree--at prestigious Brown Preparatory School (after his high school graduation) and later at the University of Pennsylvania. He made full use of the academic opportunities that were offered to him by his running skills.
---
"Racism isn't born folks, it's taught. I have a two year old son. You know what he hates? Naps! End of list."--Dennis Leary, Irish-American writer/actor/director
---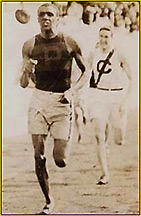 (Image from BlackPast.org)
The story opens during a crucial day at the University of Pennsylvania, when Taylor is accused of cheating, plagiarizing the opening of another student's paper. Flashbacks then illustrate how his bigoted fellow-student deliberately caused this situation. Despite Taylor's innocence, there is friction between Taylor and his father, who thinks that he should apologize, even though he's done nothing wrong. Torn between his father's advice and the ideas of W.E.B. DuBois, whose works he's read, Taylor refuses, and withdraws from school rather than admit to false allegations. He tries to find a way to live in Philadelphia outside his role as a student. Fortunately, one of the white students who befriends Taylor gets him reinstated after exposing the motives of his accuser.
There's an echo of this event later, during the 1908 London Olympic Games, when the American runners are accused of cheating by English judges reluctant to see their own athletes lose a race. Despite his hopes for an individual medal, Taylor stands with his white fellow runners and boycotts the re-run of the challenged race. He does, triumphantly, take a gold in the relay race.
Williams emphasizes not only Taylor's passion for running, but his determination to act like a free man, and his devotion to his studies, especially when he changes his major at the University of Pennsylvania from finance to veterinary science. But the real love of his life was Mary Agnes Montier, a quiet, determined young woman who wants to become a poet. Taylor also is impressed by the example of boxer Jack Johnson, who was determined to become the Heavyweight Champion of the World, despite the refusal of many white boxers, including the title holder, to enter a ring with him. Many found Johnson arrogant and difficult. Although Taylor's personal style was very different, he admired Johnson's determination to live his own life in a white man's world. And a chance meeting with Johnson gives Taylor the impetus to change his life at a difficult time.
While in some respects 1908--more than a century ago!--had some of the conveniences of our times, medical science lagged far behind what's available today. Tragically, the author reveals, a seemingly trivial cold Taylor caught during the Olympics turned to something much more serious and cut short a life that promised great things.
For more about Black History Month go here.
---

Title - The Olympian: An American Triumph
Author: Craig T. Williams
Publisher: Vintage World (Oct. 10, 2010), 260 pp.
$13.22 (paperback) at amazon.com
ISBN-10: 0595509436/ISBN-13: 978-0595509430
---