Seaman discusses his Apollo years and more
March 29, 2012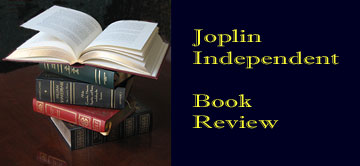 by Susan Branch
Have members of any generation experienced as much change in their lifetimes as those born in the first half of the twentieth century? Some of them, like the author of Essays in Idleness, a combination memoir and anthology, remember houses without electricity, central heating or indoor plumbing, and now surf the Internet, use iPods, watch men travel to the moon, and see even more changes on the horizon.
Duane Seaman, born in Indiana, grew up on the outskirts of Kansas City, MO, in what was still a small town environment. His thrifty, hardworking and sometimes stern father was always looking for an opportunity to make more money for his young family. His mother could be difficult, with her strict rules for Duane and his brother Gene. Sadly, the quarrels between his parents ultimately lead to divorce, and the boys, and a younger sister, were then raised by their mother.
Duane knew that he wanted to do something big with his life. Too young for World War II, he joined the Air Force, learned to work with the earliest generation of computers following his discharge and went on to found his own company after a stint working with the Apollo program. What a dream come true for a young boy who was fascinated by cowboy movies!
The section of this book that describes his youth and the experiences he had growing up (some of which today might land him in serious trouble) were the most interesting to me, and I was sorry he didn't amplify some of his memories. Also fascinating are his ruminations on the Columbia space disaster. As a former project manager on one aspect of the Apollo moon landing program, he brings an expert's eye to bear on the various theories about the disaster's cause, writing initially immediately after the accident, and then reconsidering at intervals as more information became available. This gives immediacy to his thoughts and opinions.
But he writes about many things, including his views on organized religion, our country's foreign policy and relations with China, and how to find meaning in life.
I refer to this book as an anthology, because Seaman devotes several pages to ideas, events, and stories which he has read or heard about, and which he thinks valuable, although they do not originate with him. They are a mixed bag, so different readers will respond to them differently, of course, but there are some things that will pique most people's interest. By their nature, some are things that a reader may have seen before.
Seaman also includes a section of his original verse, and what he calls his one attempt at fiction, a very brief story about a young boy who seems modeled after the playmates of his youth.
---

Title - Essays in Idleness
Author: R. Duane Seaman
Publisher: AuthorHouse (Sept. 9, 2011), 144 pp.
15.49 (paperback), $9.99 (Kindle) at amazon.com
ISBN-10: 1463427808 /ISBN-13: 978-1463427801
---
This is a video posted on February 12, 2012, on examiner.net of R. Duane Seaman discussing the Apollo project.