Students promote the ice cream cone in Missouri
January 21, 2008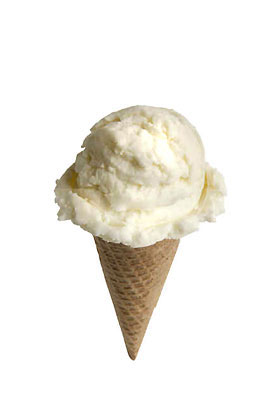 Missouri State Senator John Loudon (R-Ballwin) is sponsoring a bill to designate the ice cream cone as Missouri's official state dessert. Legislation of this bill will officially and permanently equate the historic and economic importance of the world renowned ice cream cone to the state of Missouri.
A group of 19 Missouri students in the St. Louis area, ranging from 9 to 13 years of age, who love their ice cream cones and believe them worthy of the designation of official state dessert proposed sponsorship of the bill. Together, the students have brainstormed, developed and facilitated every step of the ice cream cone bill process.
Since the ice cream cone's official world debut at the 1904 World's Fair held in Forest Park, the agricultural department of the University of Missouri-Columbia, an endorser of the bill, has continued to play a significant role in ice cream research and development. MU food science professor Robert Marshall, along with contributors H. Douglas Goff and Richard W. Hartel, published the sixth edition of Ice Cream (Springer, 2003), a pricey but comprehensive book that explores the entire scope of the ice cream industry.
Passage of this bill is hoped to be an economic stimulus to the state by promoting Missouri's multi-million dollar dairy and frozen dessert industries. Missouri ranks among the top five dairy states but ranks tenth in ice cream production.
Many major Missouri dairy farmers and ice cream manufacturers including, Prairie Farms, Central Dairy, Belfonte, Hiland, and North Star also have formally endorsed the proposed bill along with the Missouri Dairy Farmer's Association, and the Missouri Department of Tourism.
Should the bill pass, the students hope to lead the way for the establishment of a commemorative monument in Forest Park and development of a state pictorial emblem that could be displayed by ice cream retailers.
These students by age are: 13: Garrett Floyd, Jacob Frost, Louisa Geyer, and Elizabeth Kramer; 12: Alexandra D'Ordine, Grace Savage and Cloe Lozano; 11: Elise Kostial, Elise Floyd, Kayleigh Hecht and Anna Farrell; 10: Kjia Zuroweste, Nicholas Frost, and Nathan Farrell; 9: Katie Kramer, Thatcher Broyles and Josie Lozano; and 8: Bethany Frost, and Gabriel Farrell.
For more on local ice cream, go here.