Missouri: clean up your waterways NOW
April 07, 2008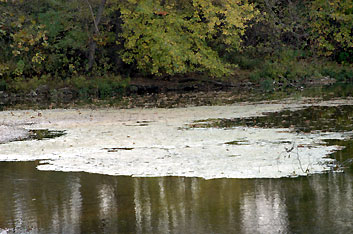 More than just canoes float down the Elk River in McDonald County in southwestern Missouri. Lack of protection of the state's waters has to stop, says environmentalist, Ken Midkiff.
Ken Midkiff and his water protection group are fed up with Missouri's non-compliance in protecting the state's waters. In a letter dated April 3, 2008, to Ed Galbraith, director of the Water Protection Program of the Missouri Department of Natural Resources, Midkiff, chair of the Missouri Clean Water Campaign, threatened legal action in federal court "if compliance is not immediate and written assurance is not received." The written assurance requested includes confirmation that a regulation be proposed mandating compliance, even though Midkiff suggests that such a regulation is not required.
"Given the language in statutes of the United States and in the statutes and regulations of the state of Missouri, all streams, rivers, and lakes in the state of Missouri should legally meet the standards of the federal and state Clean Water Acts," Midkiff wrote.
According to federal law, all waters of the US were to support aquatic life and recreation in and on the water by 1983. Reminding Galbraith that it was 2008, Midkiff wrote, "The state of Missouri has been in non-compliance for 25 years and our patience is exhausted." He warned that the "standards for "AQL" [protection of warm water aquatic life and human health fish consumption] and "WBC" [whole body contact] should be immediately applied to all waters of...the state, including small streams."