Take-over bid for Anheuser-Busch stuns patriots
June 11, 2008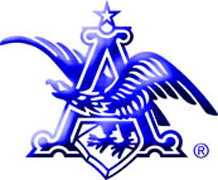 It didn't take long for some "patriotic" techies from St. Louis to post a website decrying the possible take-over of Anheuser-Busch. Equating the St. Louis beer maker to baseball and apple pie, the message although impassioned implies that with the signing of a petition and the consigning of yard signs and bumper stickers, that another American icon can be prevented from falling to foreign investors.
According to a brief news release posted on Anheuser-Busch's website, the nation's largest American brewery received an unsolicited, non-binding proposal from InBev to acquire all of the outstanding shares of the company for $65 per share in cash. InBev's brands include Beck's and Stella Artois, popular imports in the US.
While the announcement sent the stock up just slightly--it closed today at $58.35 a share--the buyout represents a $46 billion buyout that the Anheuser Busch's board says it will pursue based upon "the best interests of Anheuser-Busch stockholders."
Anheuser-Busch describes itself as the leading American brewer, holding a 48.5 percent share of U.S. beer sales and brews the world's largest-selling beers, Budweiser and Bud Light. It also owns a 50 percent share in Grupo Modelo, Mexico's leading brewer, and a 27 percent share in China brewer Tsingtao, whose namesake beer brand is the country's best-selling premium beer. Fortune magazine's ranked the company number one among beverage companies in the Most Admired U.S. and Global Companies lists in 2008.
Among its other holdings Anheuser-Busch is one of the largest theme park operators in the United States, is a major manufacturer of aluminum cans and one of the world's largest recyclers of aluminum cans.
Rocked by the news and the possible loss of jobs, Missouri Governor Matt Blunt said, I am strongly opposed to the sale of Anheuser-Busch and today's offer to purchase the company is deeply troubling to me. I have said that while I am supportive of action to prevent the sale there is no immediate tool available at the state level to block it."
However, Blunt directed the Missouri Department of Economic Development to look into the matter.