MoDOT archives maps for public use
February 24, 2010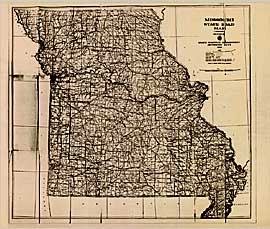 Missouri's historical road maps are now available online. Thanks to the Missouri Department of Transportation's mapping and engineering policy groups that built the archive highway maps for Missouri from 1926 to the present are available to download or to print.
MoDOT considers the maps not only a snapshot of state history but also a timeline of the continued growth of the Missouri highway system. Included is the front of the 1918 map considered the first highway map published.
A large printer or plotter is needed for printing the maps on one sheet. They may be printed in "tile" format on 8.5 by 11 paper.
The documents provided in Acrobat Reader format by year may be found here.