Joplin Humane Society schedules 12th FurBall
February 28, 2014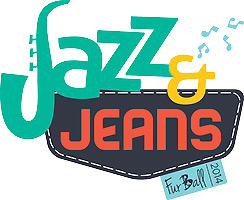 The Joplin Humane Society invites you to their 12th Annual FurBall "Jazz & Jeans." It is being held on Saturday, Apr. 12, 2014, at the Pavilion - Downstream Casino, located just west of Joplin at 69300 East Nee Rd., Quapaw, Oklahoma. Dress for fun.
Featured is a cocktail hour starting at 6 p.m., with dinner being served at 7 p.m. Entertaining jazz music from Jim Hunter and the Mellotones will follow a short presentation by Joplin Humane Society staff and board members. During the event there also will be live and silent auctions.
Admission is $60 per person or $550 for a table of 10. Tickets may be purchased at the Joplin Humane Society, 140 E. Emperor La., Joplin (on the east side of N. Main St.) or online here (service fee applies).
The Joplin Humane Society is dedicated to finding forever homes for the unwanted, abandoned and neglected pets in their care. Donations are encouraged. To sponsor the event or make a donation for the auction send an e-mail here.
For directions to Downstream Casino go here. Rooms are available. Make a reservation here or phone (888)DWNSTRM (396-7876).