Save tax on ENERGY STAR appliances
April 17, 2014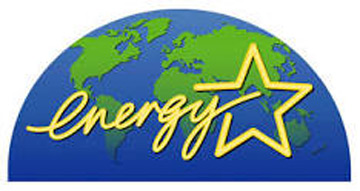 Did you know that from April 19 to April 25 is a Show-Me-Green Sales Tax Holiday for the purchase of ENERGY STAR certified new appliances? The event was created in Missouri after passage in 2009 of Section 144.526.1 making certain purchases of appliances exempt from state sales tax. Local jurisdictions, however, are not bound to participate, but if you can find an appliance store in Airport Drive, Aurora or Republic in Southwest Missouri, you do not have to pay any city tax. Check out a map here for other cities and counties that participate. Also, it should be noted that retailers selling less than two percent of the qualifying merchandise, may offer a sales tax refund in lieu of the sales tax holiday.
Rate cards showing the tax for this holiday forgiveness period based on imput of a particular county and city may be printed from a link found here.
Qualifying items include clothes washes, water heaters, dishwashers, air conditioners, furnaces, refrigerators, freezers and heat pumps. Certain items such as residential dryers do not receive an ENERGY STAR rating. For a complete list of eligible products go here.
A U.S. Environmental Protection Agency voluntary program, ENERGY STAR is a voluntary program that helps protect the climate through the development and purchase and use of more superior energy efficiency appliances. For more information about ENERGY STAR and a chart showing the dramatic reduction in greenhouse gases since 2000, go here.