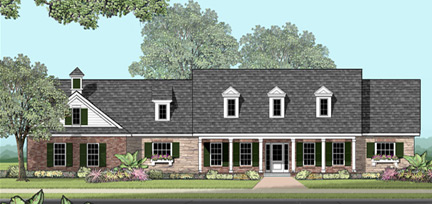 MGM Properties has begun construction on the 2014 St. Jude Dream Home in Springfield. Tickets for a chance to own this 3,000 square foot home valued at $375,000, are $100 each. The Bristol Park home (3962 Bristol Ter.) features 3 bedrooms and 2.5 baths.
On Saturdays and Sundays from May 24 until June 22, 2014, everyone is invited to tour the house. Hours are 9 a.m. to 5 p.m. on Saturdays and noon to 5 p.m. on Sundays.
Registration forms will be available at the house for a chance to win a $10,000 shopping spree at Hometown Furniture of Rogersville. Other prizes include:
To purchase a ticket call (800) 870-2980. Tickets are also available at Hy-Vee, 1720 West Battlefield Rd., Springfield. Tickets purchased by May 2 are eligible to win an early bird prize of a $2500 VISA gift card.
To see if you are eligible to enter the lottery online input your zipcode here. A printable form for mailing may be found here.