Terrorist Craig Cobb wants to return to Missouri
May 31, 2014
---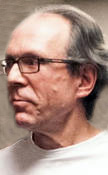 Craig Cobb, 62, in late April 2014, was sentenced to four years of probation for terrorizing residents of Leith, North Dakota, where he unsuccessfully tried to establish an all-white enclave. He allegedly wants to move to Missouri to care for his mother. He is a Marysville native.

---
To the editor:
North Dakota Corrections Department spokesman Tim Tausend says Craig Cobb, a convicted NAZI who spoke with Frazier Glenn Miller two days before he committed the murders in Missouri has made a formal request to Missouri to accept him through an interstate compact that regulates the supervision of adult offenders.
I am the media relations representative for Leith, North Dakota and want to make Missouri citizens aware he may be coming to live in your state.
He has waged a reign of terror on myself and other citizens of North Dakota for the last 9 months with his associates threatening our families with death.
Although we want him out of our hair we surely don\'t want the citizens of Missouri to suffer like we have.
As a city we have filed a complaint against our prosecutor Todd Schwarz for unprofessional conduct in conducting victim interviews and will stand before the North Dakota State BAR Association June 6th to deliver our spoken word.
We stood fast against a plea agreement but the prosecutor ignored us and now he is free roaming the streets again.
Call your senators and representatives in Missouri and let them know how you feel.
Gregory Bruce