Events in the 4-state area for September 2014 appear below focusing on the cities of Joplin in Missouri, Pittsburg in Kansas, Miami and Tulsa in Oklahoma and Fayetteville in Arkansas. Events are posted as we get them. Come back often for updates. To include your event of interest send an e-mail here.

Please check with venue for any cancellations or postponements.
---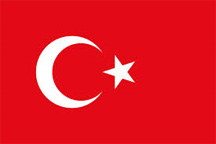 For events during the Turkey semester at Missouri Southern State University in Joplin go here

---
2: This is the first day that the Newton County Health Department, 812 W. Harmony, Neosho, will begin vaccinating for influenza, on a walk in basis from 8 a.m. to 3:30 p.m., Monday through Friday. Residents will be screened to determine what form of the vaccine is the most appropriate for their ages and health conditions. Payment may be made using Medicare, health insurance or cash ($25-35).
16: The 12th Annual Charity Golf Scramble for the benefit of NAMI Joplin will take place at the Schifferdecker Golf Course in Joplin with a shotgun start at 8 a.m. Included in fee are cart, greens fee and lunch. Cash prizes will be offered for three flights and hole-in-one prizes for making all par 3 holes. For more information contact Rick Wiseman by sending a note to POB 3872, Joplin, MO 64803, by sending an e-mail here or by phone at (417) 781-6264.
17: A discussion about the November ballot amendments will take place beginning at 7 p.m., Laborers Local 319 Hall, 2001 Empire, Joplin. To receive an info packet on the amendments send an e-mail here.
18-19: Istanbul Breeze will perform Turkish folk music with rock rhythms during a performance beginning at 7:30 p.m. on the 18th and noon on the 19th in Corley Auditorium in Webster Hall on the campus of Missouri Southern State University-Joplin. Free.
20 (third Saturday monthly): The city of Joplin has opened a free limb and brush drop-off site until further notice for Joplin residents (no limb drop-off by commercial haulers). Leaves, grass clippings, trash, etc. will not be accepted. The hours are 8 a.m. to 2 p.m. at 1702 N. Schifferdecker Ave., 6/10ths of a mile north of Belle Center Road on the west side of Schifferdecker. The city's residential trash service provider, Republic Services, also will pick up tree limbs with the weekly trash. Limbs must be cut to a maximum of four foot lengths and bundled no more than a maximum of 50 pounds. Residents should set the tree limb bundles next to their blue polycart.
22, 23 and tentatively 24: These are the dates for the Joplin City Council's budget work sessions held in the conference room on the 5th floor of the Joplin City Hall, 602 S. Main, Joplin. They will begin at 5:45 p.m.
24: Dr. Conrad Gubera will speak on the topic of "The Mosque Next Door: A Traditional Religious Icon in a Modern, Secular Setting." The event will take place beginning at 1 p.m. in Corley Auditorium of Webster Hall on the campus of Missouri Southern State University-Joplin. Free.
25: This is the pre-registration deadline for best rates and guaranteed t-shirt for the Mother Road Bicycle Tour to be held on Oct. 11, departing at 8 a.m. from Leggett and Platt corporate headquarters, Carthage (take Brooklyn Heights exit off of Hway. 171 to CR 180). All routes will include cyclist friendly sections of Historic Route 66 through Carterville and Webb City and farther through Joplin, Galena, Riverton and Baxter Springs. 15 mile out and back ($20) or 29, 45, 66+ and 100 mile loop ($35); $10 for kids 12 and under/t-shirt. To register go here. Severe storms will cancel the ride. All fees paid become a donation to the Joplin Trails Coalition.
27: National Disaster Photo Rescue, a ministry of the First Baptist Church of Carthage, with Save Your Photos Alliance will host an opportunity to scan important photos and preserve them for safe-keeping at no cost. The event will take place from 9 a.m. to 4 p.m. at the Joplin Family Worship Center, 5290 E. 7th St., Joplin. Featured also will be activities for the whole family, including making a scrapbook page and having a family portrait taken. To make an appointment to scan your photos please fill out a form found here.
27: The 5th annual Route 66 Collectors Show: Coins, Stamps and Sports Cards will take place from 9 a.m. to 4 p.m. at the Continental Banquet Center, 2802 N. Range Line Rd. (behind Granny Shaffer's) in Joplin. Featured will be the sale of coins, gold, silver, stamps, jewelry, currency, sports collectibles , postcards, and related hobby items. A complete set of Route 66 elongated states quarters--coins that commemorate all the states through which Route 66 passes will be offered on a first come, first served basis for $20 per set. Loose Missouri Route 66 elongated quarters will be offered for $2 each. Appraisals will be offered. For more information, contact Dave Sorrick at (629) 423-6600 or by email here.
29: Deborah and Albert Sherrer of Main St. Mediterranean Cuisine in Bolivar will discuss the origins and history of Turkish food in two sessions at 11 a.m. and repeated at noon at Corley Auditorium of Webster Hall on the campus of Missouri Southern State University-Joplin. They and their staff will prepare five different types of kebabs – chicken, doner, Alexander, Adana, inegöl – from the different regions of Turkey plus kabuli, hummus, and handmade bread. Samples will be handed out. Free.
30: The Stone's Corner Roundabout will be dedicated at 9:30 a.m. by MoDot officials. If attending, park in the Southwest Missouri Bank lot, 5935 N. Main., Joplin.
---