Henningsen gets new DESE position
November 16, 2015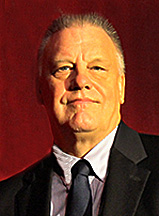 Dr. Bruce Henningsen, pictured, who stepped down after the 2014-15 school year as Carthage Superintendent of Schools, has been selected as acting assistant commissioner in the Office of College and Career Readiness by the Missouri Department of Elementary and Secondary Education (DESE). In July 2015 he had been hired as the director of the Pathways to Prosperity Network.
In his new role Henningsen will be overseeing the implementation of state education standards, model curriculum development, the Missouri Assessment Program and technical education programs. He currently is filling in for Dr. Sharon Helwig who is on medical leave but he is expected to assume full responsibility in the position.
"We are fortunate to have Dr. Henningsen serve on the leadership team, as he brings a wealth of education experience from different regions of Missouri," said Commissioner of Education Dr. Margie Vandeven.
After serving as superintendent in Carthage for seven years during which he was credited with significantly raising the graduation rate, Henningsen allegedly had retired because of "family matters that require our attention." He was replaced by Dr. Sean Alan Smith, a former Archie Superintendent of Schools.
Henningsen also worked in the Hazelwood School District in St. Louis as an assistant superintendent, principal at Hazelwood East High School and associate principal at Hazelwood West Junior High School. Henningsen started his education career as a social studies teacher. He earned his bachelor's and his doctorate at the University of Missouri-Columbia and a master's degree and education specialist degree at Southern Illinois University-Edwardsville.