Crowder College exemplifies author's theories
April 30, 2011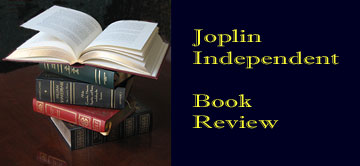 By Jack L. Kennedy
Four words might appropriately describe the heart of Kent Farnsworth's cogent collection of thoughts about education: people, plans, caring and rigor.
His thoughtful volume, Grassroots School Reform: A Community Guide to Developing Globally Competitive Students (Palgrave Macmillan) also is not the ponderous, pompous, and somewhat fatalistic overview of how to improve American education that often is published but not necessarily the trend. It is lean in its number of pages but the thoughts therein expand often to fill much space.
Seldom are common sense and cogency the hallmarks of education critics, but they exist in Farnsworth's book. Perhaps his Midwestern roots with a globetrotting flair helped produce the writing style. He is a former president of Neosho, Mo's Crowder College, a two-year community college that has on its Board of Directors longtime Southwest Missouri resident Jim Tatum from Anderson, one whom he presents as a positive influence. Crowder benefited, Farnsworth believes, both from the broadening of Tatum's sights through military service and his overwhelmingly devoted ties to the school as the junior college movement matured.
Farnsworth explains with simple eloquence the need for a broad, global active, hands-on education. But he often relies upon existing installations such as good community colleges or toughened selective teacher training to bring the improvements about. Schools, he argues, must have a careful, demanding selection of personnel, community input that is sincere, rigorous and caring and courses with content not just pedagogy.
He cites the existence of charter schools which he suggests may be more tailored to local needs and less tied to convention. It is often fashionable to consider them a cure-all for education's ills, but he does not pretend that they are the sole solution, every time, everywhere.
The book often rehashes existing literature on the education movement, but it also offers a strong mix of ideas, idealism and realism, not always found in books of this genre. It may be read and absorbed and found pragmatically useful by hopeful, searching parents and board members. The author is not just an academician shrouding his thoughts in gobbledygook.
Farnsworth has traveled overseas, actually worked with international programs, has ideas from real students and parents. He is a retired Mary Ann Lee Endowed Professor for Education Leadership and Policy Studies at the University of Missouri-St. Louis and a 2002 recipient of the Werner Kubsch Award for Outstanding Achievement in International Education..
Some might think the book a bit preachy and simplistic at times, but Farnsworth offers specific suggestions such as requiring much more foreign language instruction to keep us competitive with the rest of the world or requiring that future teachers always major in demanding intellectual content areas rather than simply taking education methodology classes. Yes, "Grassroots" does see teachers as an important key to educational success: a simple, unarguable solution is to improve training, rigor, selection and caring attitude of teachers.
The chapters are diverse, designed we suspect more to whet one's appetite and open discussion, rather than be the conclusive answer. The book deals with development of leadership, the role of the community and need for support and consensus, hiring good staff and expecting and rewarding excellence, keeping teachers current and energized, building partnerships rather than isolation, legislating for change, and understanding the locale, the people, the context so all parties can move ahead.
"This is "a time for fearlessness," Farnsworth says. The US is losing ground in the global education race, Farnsworth believes, and state and federal governments offer no ideas for substantive change. Promoting individual responsibility, he argues, "It is time for each of us to step forward and begin the process of rescuing America's schools, beginning with our own community."
---

Title - Grassroots School Reform: A Community Guide to Developing Globally Competitive Students
Author: Kent A. Farnsworth
Publisher: Palgrave Macmillan (1st ed., Nov. 23, 2010)
224 pp.
$19.27 (paperback) at amazon.com
ISBN-10: 0230108334
ISBN-13: 978-0230108332
---
---
Crowder College receives award for excellence--Farnsworth's theories pan out
Crowder College with its main campus in Neosho, MO is among 120 community colleges nationwide that have been awarded the Aspen Prize for Community College Excellence. Setting the bar high for receiving the award, the college excellence program based on a review of publicly available data used these three criteria: student success in persistence and completion, consistent improvement in outcomes over time and equity in outcomes for students of all racial/ethnic and socioeconomic backgrounds.
Other Missouri community colleges named include: Metropolitan Comm. College-Business & Technology in Kansas City, Linn State Technical College, Ozarks Technical Community College in Springfield, North Central Missouri College in Trenton and Missouri State University-West Plains.
For a previous JOPLIN INDEPENDENT article, "Crowder bids farewell to the Farnsworths" go here.